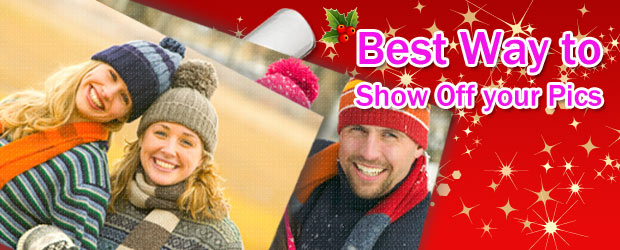 Keep the good deals rolling and pass the savings onto our users with the great offers available; this is what ArtsCow is all about especially during the lead up to Christmas where specials are most appreciated.
So what do we have in store for you today? Get any 2 unstretched canvases for only $15 and all shipping fees included within of course. Great way to put up your best photos and show them off when you have family and friends round for Christmas.
Coupon Code:
2CNVS415
Expiry Date:
12/1/2010
Choose from 5 different canvas sizes.
http://www.artscow.com/photo-gifts/canvas-sale
NOTE: please set quantity to 2 to enjoy buy one get one free offer.
And with this wonderful offer (aside from another offer of cheap auto insurance earlier today) … I will order couple canvass prints of this shot that I took last Friday during the blessing of our Bishop to our Blessed Virgin of Nuestra Senora dela Soledad de Porta Vaga – Cavite City's Fiesta Celebration… actually, it was suggested by a friend the moment he saw this shot that I posted on my Facebook and flickr account. He said that this can be given in large print to our parish and be posted (if the priests wants to) on their display corner as it gives a nice composition of our Blessed Virgin. Thank heavens my favorite site offers a great discount on huge canvass prints! So there… hopefully my order will come as soon as possible so I'd still have time to have it framed too!